About Silver Screen Design, Inc.
T-shirts. Posters. Neat stuff. Since 1975 we've helped colleges, businesses and organizations nationwide meet their promotional needs. We're a small company in a small town. Since starting out printing greeting cards and concert posters in 1975 we've put quality of life and relationships first. 
This is a place where it comes very naturally to say, Yes! We can do that. We've always taken great pride in our ability to handle complex printing jobs with ease, speed and smiles. Today we have a 15,000-square-foot facility full of sophisticated screen and digital equipment that can print more than 700 high-quality shirts per hour. Thus our famously fast turnaround times. But printing is just the beginning. 
With Silver Screen Design you design you also get design support, promotional expertise, and, at no extra cost, the famous Silver Screen "can do" attitude. Every job comes with a dedicated project manager who will shepherd your job from design through delivery. Call us. We can do that.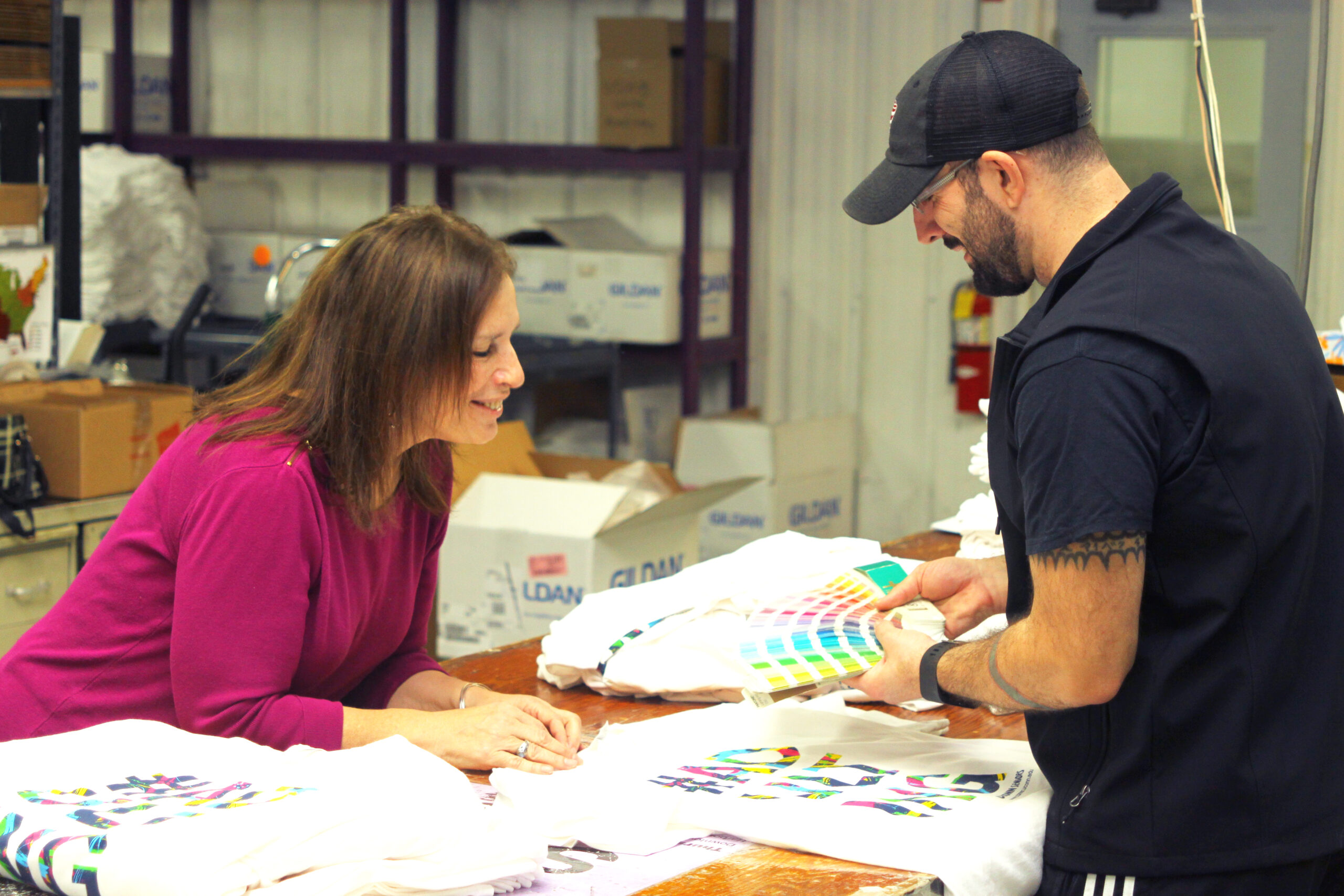 Get Started with your order today!